I brought you with me the way light carries the land
News
Fast Fibres Poetry 5: more events

Fast Fibres is selling fast now: contact Piet Nieuwland for your copy! Just like last year, there will be an open mic at the King's Theatre up in Kawakawa, and a Poetry Popup at the Whangarei ...

Fast Fibres Poetry Five

Fast Fibres Poetry Five: from Northland ed. Piet Nieuwland and Olivia Macassey (Fast Fibres Poetry Collective, 2018) Featuring: Sarah Angus, Shelly Arlidge, Michael Botur, Robert Burt, Lyndsay ...
The Burnt Hotel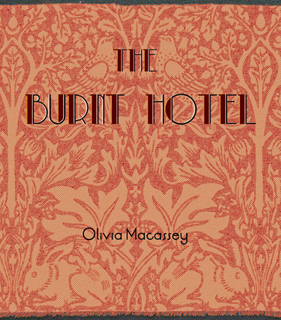 (Titus Books, 2015

"I remember the night he went sleepwalking
and a hotel burned down...


"The Burnt Hotel plays out like a dark melody. With what one poem calls 'the violence of dedication', the writing returns to particular words, lines and feelings like a ballad does to a refrain: loss, love, lemonade, a razorblade. Olivia Macassey's poems will lead you down strange, new streets. They'll follow you home." — Hinemoana Baker.