I brought you with me the way light carries the land
News
Otoliths issue 51

I'm really excited to be in the latest issue of Otoliths, Otoliths issue 51  (editor Mark Young) along with a host of wonderful writers and artists. Otoliths is one of my go-to reads but ...

brief journal – issue 56

After a long wait brief issue 56 came out recently, much to everyone's excitement!  I know I am biased (having edited it) but there really is a lot of wonderful writing in this issue, as well ...
The Burnt Hotel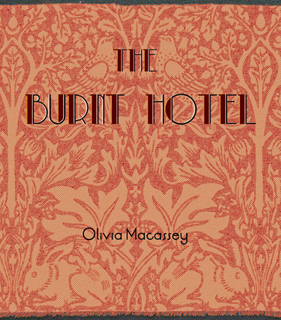 (Titus Books, 2015

"I remember the night he went sleepwalking
and a hotel burned down...


"The Burnt Hotel plays out like a dark melody. With what one poem calls 'the violence of dedication', the writing returns to particular words, lines and feelings like a ballad does to a refrain: loss, love, lemonade, a razorblade. Olivia Macassey's poems will lead you down strange, new streets. They'll follow you home." — Hinemoana Baker.