alone in that city I felt its beauty like a bruise
Working Notes
The problem, and the reason I say I am not sure of what to make of the fact, is that the terms are lacking to describe it; nothing is less adequate than the terms I have made up to this point, with ...

indivisible, as if there is no passage between the child that squatted here throwing skeleton leaves into the eddy and me standing braced against the black rock, staring into the water and loving the ...
News
Guest poet – Takahe issue 90

I am really pleased to be the guest poet in the latest issue of Takahē, issue 90 (poetry editor: James Norcliffe), which is online now. You can read my poems here: Guest Poet: Olivia Macassey. And ...

Launch and events: Fast Fibres Poetry 4

Launch of Fast Fibres Poetry 4: Poetry from Northland ed. Piet Nieuwland and Olivia Macassey, 2017. When and where: Thursday 17 August, 5 to 8pm at  ONEONESIX, 116 Bank Street Whangarei. Fast Fibres ...
The Burnt Hotel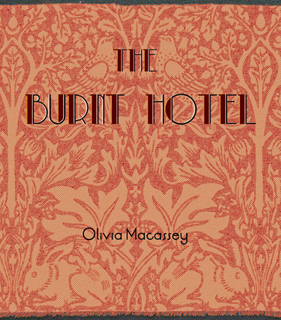 (Titus Books, 2015

"I remember the night he went sleepwalking
and a hotel burned down...


"The Burnt Hotel plays out like a dark melody. With what one poem calls 'the violence of dedication', the writing returns to particular words, lines and feelings like a ballad does to a refrain: loss, love, lemonade, a razorblade. Olivia Macassey's poems will lead you down strange, new streets. They'll follow you home." — Hinemoana Baker.