I brought you with me the way light carries the land
News
Summer, 2020

Look for me in: Rabbit issue 29 – lineages. Rabbit, a journal of nonfiction poetry is gorgeous as always, and I'm really happy to have a poem in here. The issue theme is lineages (in ...

24 hour poetry

Much to my excitement, my poem 'Redefinite' has come first in Joanna Preston's amazing 24 Hour Poetry Competition. It was a really fun event, in which contestants had just 24 hours ...
The Burnt Hotel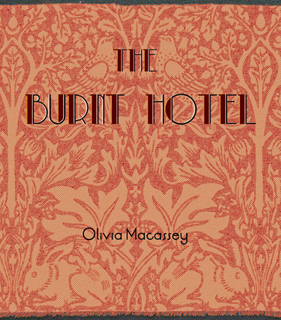 (Titus Books, 2015

"I remember the night he went sleepwalking
and a hotel burned down...


"The Burnt Hotel plays out like a dark melody. With what one poem calls 'the violence of dedication', the writing returns to particular words, lines and feelings like a ballad does to a refrain: loss, love, lemonade, a razorblade. Olivia Macassey's poems will lead you down strange, new streets. They'll follow you home." — Hinemoana Baker.