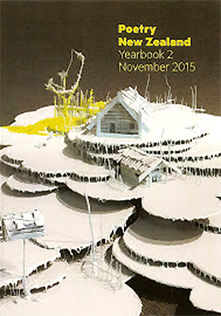 The full text of Poetry NZ Yearbook 2 is now available online as a free PDF. The feature poet is Robert Sullivan, and the issue is packed full of too many poets – both established and new – for me to name here, along with essays by John Geraets, Janet Newman and Alistair Paterson, and a number of reviews. As the editor, Jack Ross, comments, this "is a gift to poetry-lovers everywhere".
What I am reading: The Best American Poetry 2015, ed. Sherman Alexie
Look for me in: Perspectives in Biology and Medicine Vol 58 No 1, ed. Annemarie Jutel. You can view a PDF of my piece here.