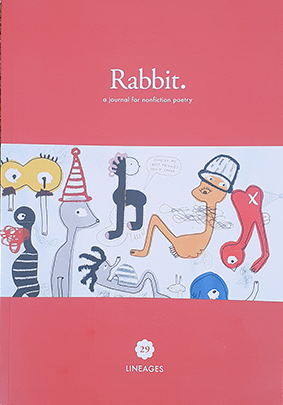 Look for me in: Rabbit issue 29 – lineages.
Rabbit, a journal of nonfiction poetry is gorgeous as always, and I'm really happy to have a poem in here. The issue theme is lineages (in every sense of the word) and the guest poetry editors are Chi Tran and Matthew Hall. I wanted to mention a few of the poets in it but would soon run out of space – I like every single thing in this issue a lot!
What I am reading: essa may ranapiri's Ransack, John Geraets' Everything's Something in Place and Paula Green's tour de force, Wild Honey.